Some people might think that printing hasn't changed much over the past couple centuries, but they'd be wrong, and not just about moveable type and copper plates. These days, the printing business in Colorado involves computers and sophisticated machinery as well as an ever-increasing array of options for ink, paper stock, and images.
Even in an increasingly electronic world, your printed products provide a tangible connection, the kind that keeps your customers coming back.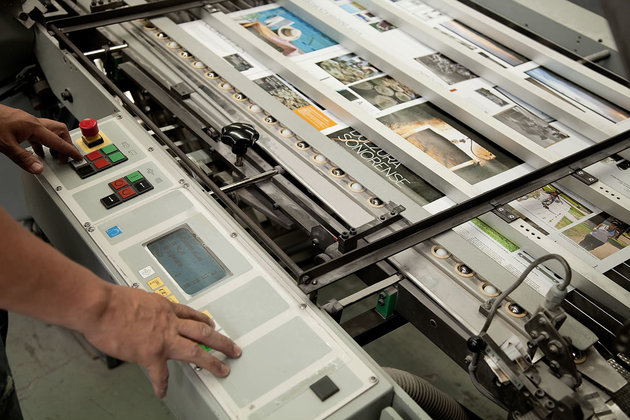 Whether you're printing business cards, local-interest magazines, hobby journals, or wedding invitations, Southern Colorado Insurance Center knows how to assess your company's risk factors and help you find retail printing insurance products to help minimize those risks.
Unlike many small, independent insurance agencies, Southern Colorado Insurance Center understands the specific insurance needs of businesses in the Colorado retail printing industry. We offer coverage options such as
General liability insurance, which provides coverage for your day-to-day operations
Printer error and omissions (E&O) insurance, in case a simple mistake leads to significant losses for your customers and/or a lawsuit for your business
Product recall coverage in the event that one of your printed products must be recalled
Manufacturers directors and officers (D&O) liability insurance, to protect board members as well as officers of your company and keep investors happy
Business interruption and extra-expense coverage for lost income in the event of a power outage or a covered natural disaster as well as certain equipment repair or replacement issues
Workers compensation coverage to protect your employees in case of an injury while working and to protect your business against certain liability suits
Marine inland coverage to protect against loss of printed items in transit
To learn more or discuss your Colorado business insurance needs, call us at 719-329-4441 and speak with one of our experienced agents. We're ready to help.