What are the factors set to impact the construction industry industry this year? After doing some research, we thought we'd summarize some opinions:

For Coloradans specifically:

Housing Tides forecasts a relatively stable market for Single-Family homes in Denver - Aurora - Lakewood, though actuals have generally outperformed.


Permits in Pikes Peak Region show decrease in Single Family with a large spike in Duplex and Multi-Family.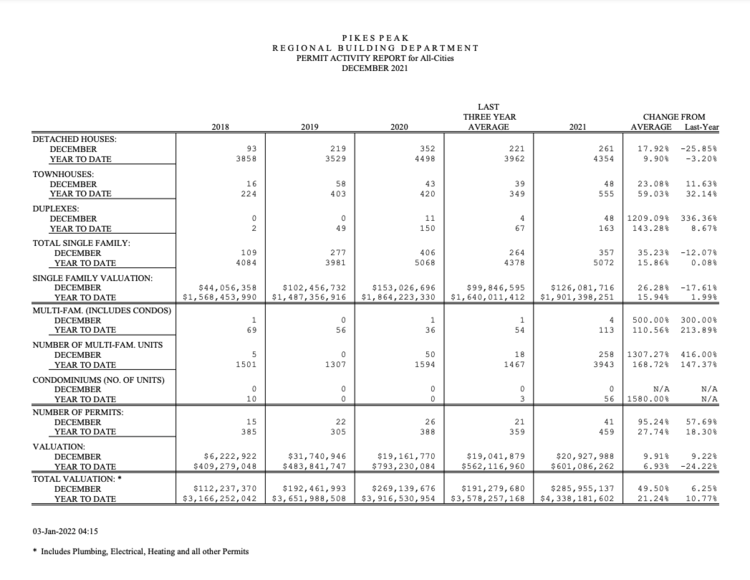 Here's another good article with the National Association of Home Builders - a great source of updates and information. NAHB Challenges We Faced in 2021: Building Materials
Feel free to comment or contact us to engage further in discussion or for a free consultation or quote. We have decades of Construction Risk Management experience and work with some the best in the trade.

Some content compliments of Levitate AI.