Colorado winters can be unpredictable. Just when you think it is over, local TV and radio stations report on snow storms
on the way. Do you know what to do in the event of a power outage this winter? Proper preparation is key to being ready with all the supplies you need to stay safe until the power returns.
Learn why winter weather causes these outages, how to create a power outage preparedness plan, and which alternative power sources to consider to stay safe and warm during any severe winter storm.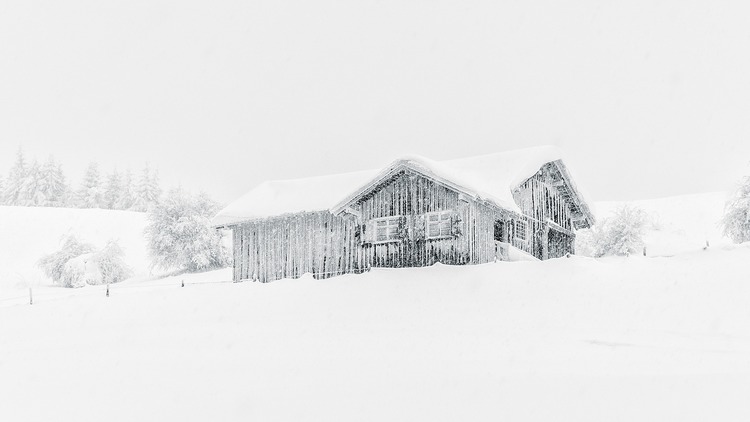 How does winter weather cause power outages?
Extreme temperatures place stress on electrical systems in both summer and winter. This stress is compounded when demands on the electrical grid rise, which can occur in the coldest months of winter when the heat is on continuously, additional space heaters are employed, and people who rely on alternative energy sources such as solar are limited by less access to sunlight.
Winter storms also bring heavy snow and violent winds that have the ability to break branches or even uproot trees. With the freezing temperatures and potential for a tree limb or debris to fall onto power lines, it's no wonder that power outages are common in regions that experience severe winters.
Creating a power outage preparedness plan
When a severe winter storm is looming in the forecast, it is important to be ready. Visit online resources for your city or state to find shelter locations and stay informed with updated storm information. You can refer to these resources periodically to monitor weather conditions and advisories from local officials.
Talk to your family to explain how winter weather may affect the electrical system. Power outages can last minutes, hours or even days. Stay calm in an emergency and, eventually, once the weather permits, power will be restored. Until then, everyone in the home needs to know how to adapt to the temporary living situation. Build a survival plan together to ensure everyone knows what to do and how to utilize the supplies in a power outage emergency kit.
What supplies do I need?
Building an emergency preparedness kit is essential to comfort and survival during sustained or rolling power outages. Get the family involved in assembling the kit and explain why the supplies are necessary and how to use them.
An emergency kit should include:
Multiple flashlights for flame-free sources of light.
A radio to tune into local and weather stations for updates.
Extra batteries for the flashlights and radio.
A first aid kit to treat minor injuries.
Blankets and coats for warmth.
Technology to help you weather the storm.
Alternative heating and power sources
Portable generators and crank radios provide temporary sources of power while you wait for general power to be restored. You can use crank radios for charging small mobile devices, like cell phones, but you want to avoid running larger appliances, as they require too much power and fuel. For bigger jobs, you'll need a gas powered portable generator or even a whole house backup generator. To ensure safe generator use, you must allow proper venting and follow safety precautions, in order to prevent carbon monoxide poisoning.
You have several choices for alternative, non-electric heating, too. Wood burning stoves, kerosene and gas-powered space heaters will keep you warm and toasty, but also require proper venting and monitoring to prevent fires and carbon monoxide dangers. Following are some safety tips and dos and don'ts of power outages. Always refer to manufacturer instructions for setting up and running any back-up equipment.
The dos and don'ts of power outages
Teach your family to follow these basic power outage safety rules to stay as safe as possible during a blackout.
Do:
Keep fridge and freezer doors closed to retain temperature.
Wear layers of clothing to keep your body warm.
Turn off and disconnect electronic appliances to avoid damage from power surges.
Refer to manufacturer safety instructions when using generators and heaters.
Make sure you have sufficient venting to avoid carbon monoxide poisoning when using back-up power and heating equipment. Consider installing carbon monoxide detectors.
Fill your vehicle's gas tank ahead of a storm in case you need to leave your home.
Don't:
Purchase a generator without researching the type and wattage you need.
Run generators inside your home or in a closed garage.
Consume food that hasn't been properly preserved at the necessary temperature.
Burn charcoal or propane indoors.
Use your oven as a source of heat.
Leave heaters unattended.
Keeping your family safe should always your top priority during a winter storm or outage. By creating a power outage emergency plan in advance, stocking up on the required supplies and following these simple safety tips, you'll be well prepared for a power outage this winter.
Reposted with permission from the original author, Property Casualty 360.