Those outside of the cosmetology profession might not consider a barber's work especially hazardous. People probably think of a Colorado barbershop as the place where guys can hang out and discuss the news of the day, swap fishing stories or brag on the kids a bit. Inevitably the conversation will turn to opinions on the new prospect who just joined the home team, and probably there will be commiserating on the utterly horrible officiating at that game everyone watched last night. But as a Colorado professional, you know the risks involved in maintaining a safe place for the men of your community to relax and enjoy friendly conversation and a shave.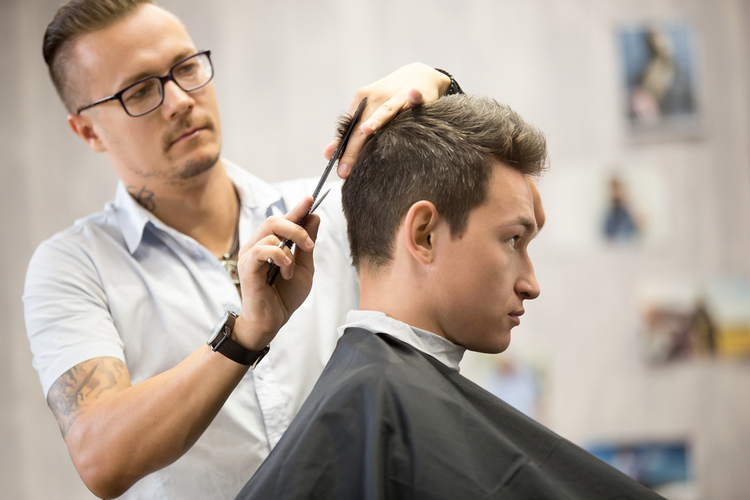 Even if you maintain a clean, safe environment, a barbershop has razors, sharp scissors and electric clippers. Not every client holds still, and someone might receive an accidental nick. Some clients might not be reasonable when you can't make that bald spot magically disappear before a wedding or cover gray to their satisfaction. Legal action can cost you plenty, even if the case has no merit. You can also be held liable if a client experiences an allergic reaction to a product that you used, or if someone slips and falls on the hair clippings your broom may have missed.

At Southern Colorado Insurance Center we have experience with small businesses like your barbershop. Our experts can help with small business insurance policies. In addition to general liability policies, we provide industry-specific professional liability coverage (errors and omissions insurance) to Colorado barbers and salon professionals.
Don't wait for a lawsuit that makes you want to pull your hair out. For more information, give us a call at 719-329-4441. We'll help you find the professional insurance coverage you need so you can focus on keeping your clients looking great.