Food trucks are popular in the Centennial State. Whether you serve tacos and tamales in the Mile-High City or distribute vegan delights in Boulder, you need proper protection for your business. Unlike other businesses in the food industry, food trucks have complicated coverage needs. Your food truck needs to be insured as other commercial vehicles do, but you also need coverage for equipment and food carried on your truck. Additionally, you need the types of liability coverage necessary for businesses such as restaurants and diners.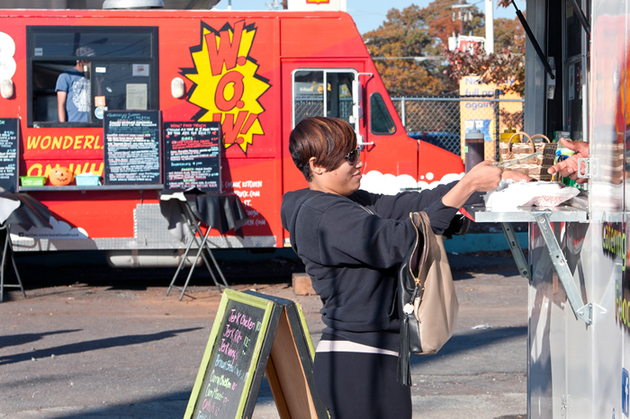 Balancing All Your Insurance Needs
Southern Colorado Insurance Center, an independent, full-service insurance agency, knows you own and operate your food truck because of your passion for food. We also recognize your need to partner with business people like ourselves who can take care of the details and free you up to focus on delivering delicious dishes to the people of Colorado.
When Colorado food truck owners come to us for insurance coverage, we take the time to learn about your business. How many food trucks do you operate? What type of food do you prepare, and where do you set up shop each day? What type of equipment is on your food truck? How many, if any, employees work for you? Do you take credit cards, and what is your business risk of customer ID theft?
Custom Food Truck Insurance
The insurance professionals understand that each food-truck business is different, so we won't try to sell you a generic policy. Instead, we'll discuss with you the risks your business faces and tailor a policy to fit your needs and your budget. Available options for insuring Colorado food trucks include
Commercial vehicle liability to protect in the event that you or an employee driving the food truck causes an accident
Other commercial vehicle coverage options to protect your truck as well as employees and business personal property on the truck
Food spoilage coverage to protect against certain heavy losses due to food spoilage
General liability coverage to protect against the everyday risks of doing business
Equipment breakdown coverage to protect against loss of income due to equipment malfunction
Data breach protection and ID theft liability coverage
Employee dishonesty coverage to protect your business against wrongdoing on the part of your workers
Call 719-329-4441 today to learn more.