Operating a Colorado towing company can be rewarding, but many tow company and garage owners lose sleep over liability concerns. What can you be held liable for when towing and storing a customer's automobile? With the right insurance policy, you can lay these fears to rest.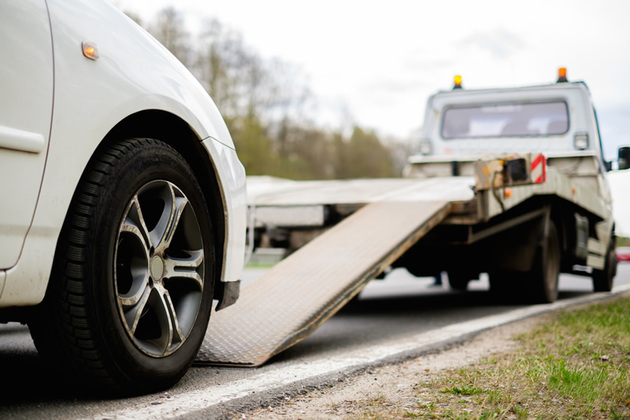 On-Hook Towing Coverage
Your job is taking care of others when accidents happen or their automobiles fail. What would happen if your customer's property is damaged during on-hook towing? Southern Colorado Insurance Center has customizable liability policies to protect your company and your drivers. This coverage helps pay for damages to customer vehicles in the event of
Fire
Auto accident
Theft
Vandalism
Garage Keepers Coverage
In addition to carrying liability insurance to cover customer vehicles in transit, your Colorado towing company also needs insurance to protect against damage to customer property during storage. This type of insurance is usually called "garage keepers coverage." It protects your business against the high cost of liability in the event of fires, certain natural disasters, and theft or vandalism at your garage or tow lot.
Your Southern Colorado Insurance Center agent can help you determine how much liability coverage is right for your business. We'll work with you to identify risks as well as to assist in determining what deductible amount best fits your budget.
Other Commercial Policy Options
Your towing company may need additional insurance coverage as well. As a full-service, independent insurance company, Southern Colorado Insurance Center has a full menu of business insurance options. We also understand that no two Colorado businesses are exactly alike, so we'll take the time to learn about your tow company. That way we can help you find the right policies for today and also work with you as your business grows and changes in the future. Learn more about our commercial insurance products by calling 719-329-4441.