Tools and equipment you use for your business can sometimes be an afterthought when it comes to your insurance coverage. You probably think they are covered under your property insurance contents coverage, but are they?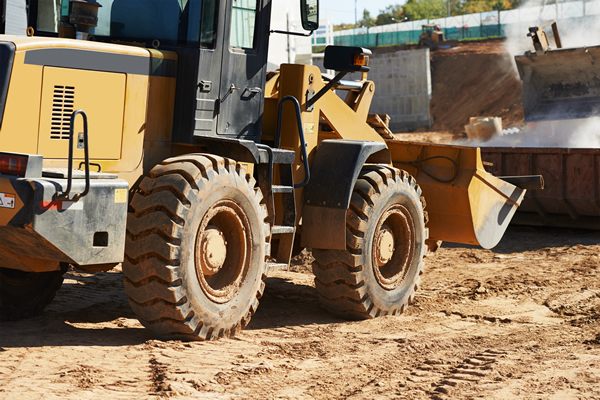 Unfortunately, they probably are not. Office equipment usually stays in one place, and is subject to the same risks as the building. Contractors' tools and equipment move around from job site to job site in trucks and on trailers, and they are more likely to be stolen, lost, or damaged. Contractors' equipment can often eclipse large office equipment in terms of replacement cost.
This is why getting contractors' equipment coverage (sometimes called inland marine coverage) in Colorado is essential to your business. Without your tools and equipment you can suffer job delays and catastrophic financial losses.
Insure Your "Big Ticket" Equipment
Smaller tools may only cost a few hundred dollars to replace, and those may be things you aren't worried about. The equipment you should consider insuring on a contractors equipment policy are the big ticket items: backhoes, tractors, bulldozers and other large pieces of equipment. These items can be owned, leased or rented at the time they are insured.
When you insure your larger tools, you can shop a range of policies with broad coverage options. Southern Colorado Insurance Center agents can help you find equipment coverage broad enough to include limits for smaller tools – tools that you wouldn't otherwise insure.
Keeping Up With Changing Coverage Needs
Determining how much equipment coverage you need can be tricky, partly because the answer may change from week to week. You should take into consideration:
Changes to your owned equipment
Changes to your leased or rented equipment
Upcoming future leases or rentals
You should also make note of any equipment you own that you lease to others, the amount of tools and equipment you have on hand that aren't included in the large equipment schedule, and any tools owned by your employees that they use on the job (these can also be covered).
As a business owner, it is your responsibility to make sure your building, its contents and equipment used for your business is protected and insured. Our experienced agents at Southern Colorado Insurance Center can help find the right policy for you. Contact us today!