What Should Apartment Building Owners in Colorado Consider When Evaluating Insurance Options?
If you are a landlord looking for apartment owners insurance, Congratulations! You are taking your responsibilities as an apartment complex owner seriously. What many don't realize is that there are differences in apartment building insurance policies since every apartment complex is unique.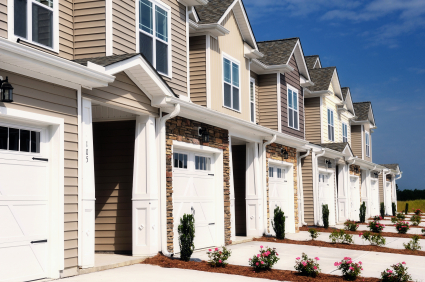 Typically, commercial apartment insurance is influenced greatly by the size of the buildings, the number of properties that are owned and the types of coverage and limits needed to provide appropriate coverage in case of loss.
At Southern Colorado Insurance Center, our specialists in apartment building insurance will examine your business structure as well as the overall size of your business, previous loss experience, etc. We will then build a package to meet the needs of each building as well as your business as a whole.
We get it, insurance can be confusing. Getting insurance for your apartment building in Colorado is vastly different than shopping for car or home insurance. Hire the experts to help you truly understand what you need to know as you evaluate your apartment building insurance coverage options:
Are there discounts available for no claims bonuses? Some apartment complex insurance carriers may offer a discount if you have held insurance on the property for a period of time without claims on the property.
Are there discounts for insuring multiple properties under the same policy? Some apartment building insurance providers may offer more competitive pricing when they are bundling more than one property together in the policy.
Are there payment programs available? Some apartment owner insurance providers offer payment options that can help break up the cost of carrying insurance.
Most importantly, have you evaluated the level of service that you are likely to receive from your insurance broker? This is perhaps the most critical step – not only to ensure you are receiving the best coverage for your apartment property insurance needs but also to ensure you receive the best service possible when you are eventually faced with a claim situation.
Our experienced agents at Southern Colorado Insurance Center take pride in providing excellent customer service. Our expertise will help you get through any insurance claim you may need to make on your property in Colorado. Contact us today to find out how we can take the hassle out of apartment building insurance.