At Southern Colorado Insurance Center we have fond memories of snow days. For kids, record-breaking snowfall can be exciting and fun. What youngster doesn't enjoy a cold winter day while school is closed—a day for building snow forts, throwing snowballs (at inanimate objects, of course, never your little brother), and creating a snowman with personality and panache.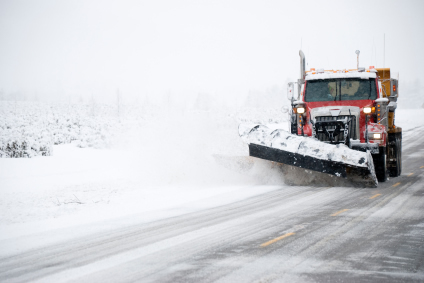 For adults, that same record-breaking snowfall might become a bit more serious. People who live in Colorado rely on snow-removal professionals. If you're one of the fearless few, facing snow-clogged streets, driveways and parking lots large and small, you need protection from an insurance company with your interests at heart.
Seasonal and Year-Round Policy Options
Although it may feel like it sometimes, we don't live in an area with year-round snow. Many small businesses take on snow removal as a seasonal or side business. Whatever your approach, you have to keep in mind typical snow-removal issues like emergency vehicle access and making sure fire hydrants don't get buried. Since snow removal is a seasonal business, do you know if you have adequate insurance for the specific situations that snow removal entails? For answers to these and other questions concerning the risks of snow removal, contact your insurance agent at Southern Colorado Insurance Center where we can provide you with information about
Commercial vehicle coverage for personal vehicles used to remove snow as well as company-owned fleets
Snow plow insurance coverage, which typically covers only the months you'll be plowing
General liability coverage for the daily risks of doing business
Workers compensation coverage for employees
Snow and winter are not as far away as you think. Make sure you're ready before you install the plow attachment to clean up after the first Colorado snowstorm. Our experienced agents at Southern Colorado Insurance Center are ready to answer your questions and help you find the insurance coverage you need in order to help us clean up from winter's wrath.